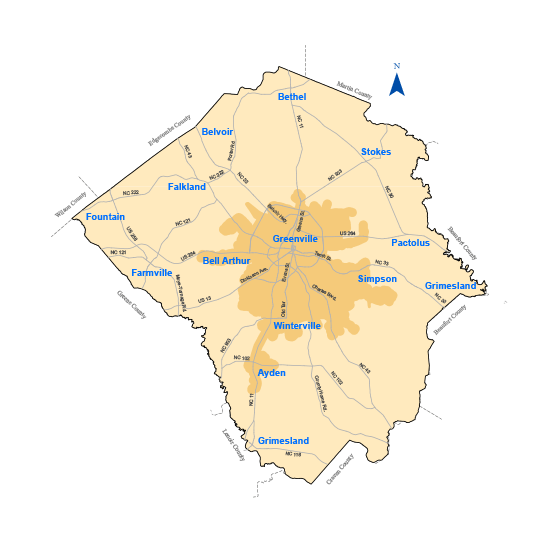 Natural gas is available from GUC throughout Greenville and in parts of Pitt County. This map shows the areas we serve with natural gas. To find out if your location is served by Greenville Utilities, call 252-551-1587.
South of Greenville, we provide natural gas to Winterville and Ayden.
To the north, we serve Hwy. 11, up to NC-903.
To the east, our service area includes Simpson and extends toward Grimesland, ending at the intersection of JC Galloway Road and Boyd Galloway Road.
To the west, we provide gas along Hwy 264 to Bell Arthur Road.