Water Treatment Plant Expansion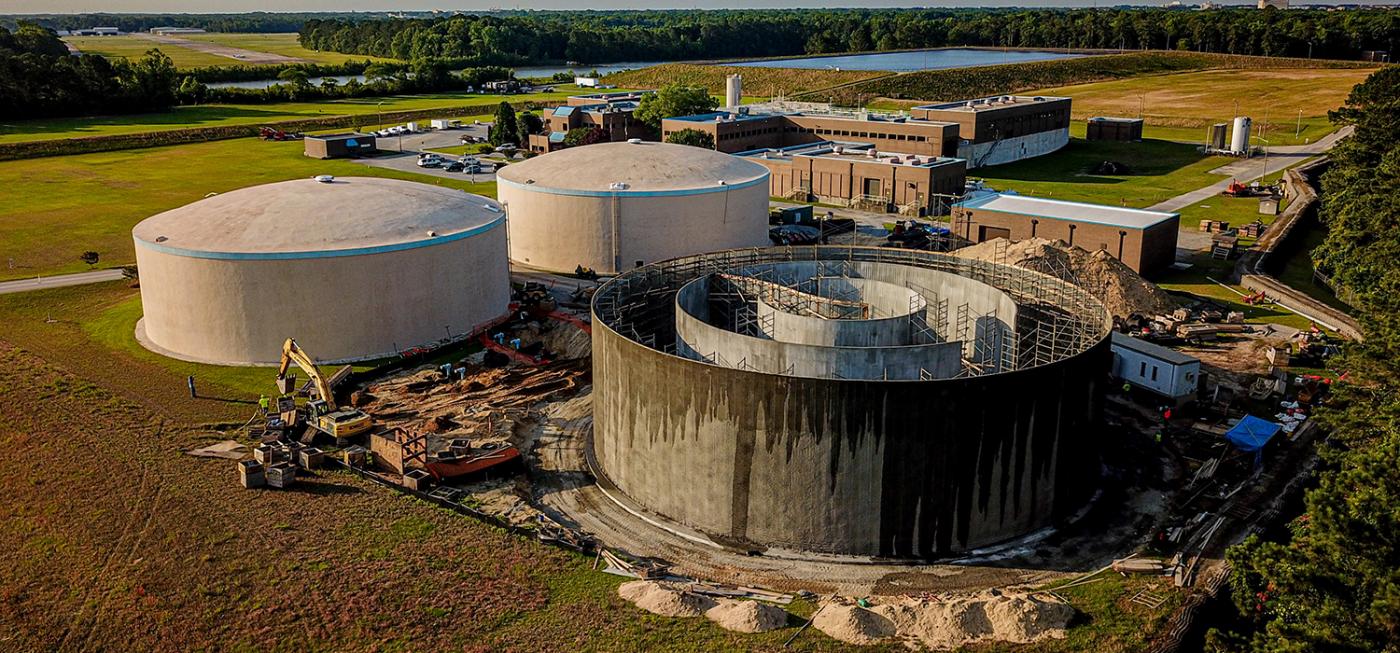 The existing Water Treatment Plant (WTP) was placed in service in 1983 with a capacity of 12 million gallons per day (mgd). An expansion to the plant was completed in 2002, resulting in the current "rated" treatment capacity of 22.5 mgd. Since the last expansion, the customer base and system demands have continued to increase. New water use records have been set recently including an average day water demand of 12.9 mgd in 2014 and a peak day record of nearly 17.8 million gallons in 2015, which represents use of approximately 80% of the WTP rated capacity.
In keeping an eye towards our region's growth and to serve our customers more effectively and efficiently, we are in midst of a project to expand the Water Treatment Plant. The project will add the capacity to treat another 10 million gallons of water per day, allowing us to meet future demands for years to come.
Construction was completed in October on the Plant's third ground storage tank, and it was put into service. Like the other two tanks, it will be able to hold up to three million gallons of reated drinking water. The purpose of these ground storage tanks is to hold finished drinking water at the Plant until it's ready to be pumped into the distribution system, which includes our customers' homes and businesses, and two elevated storage tanks.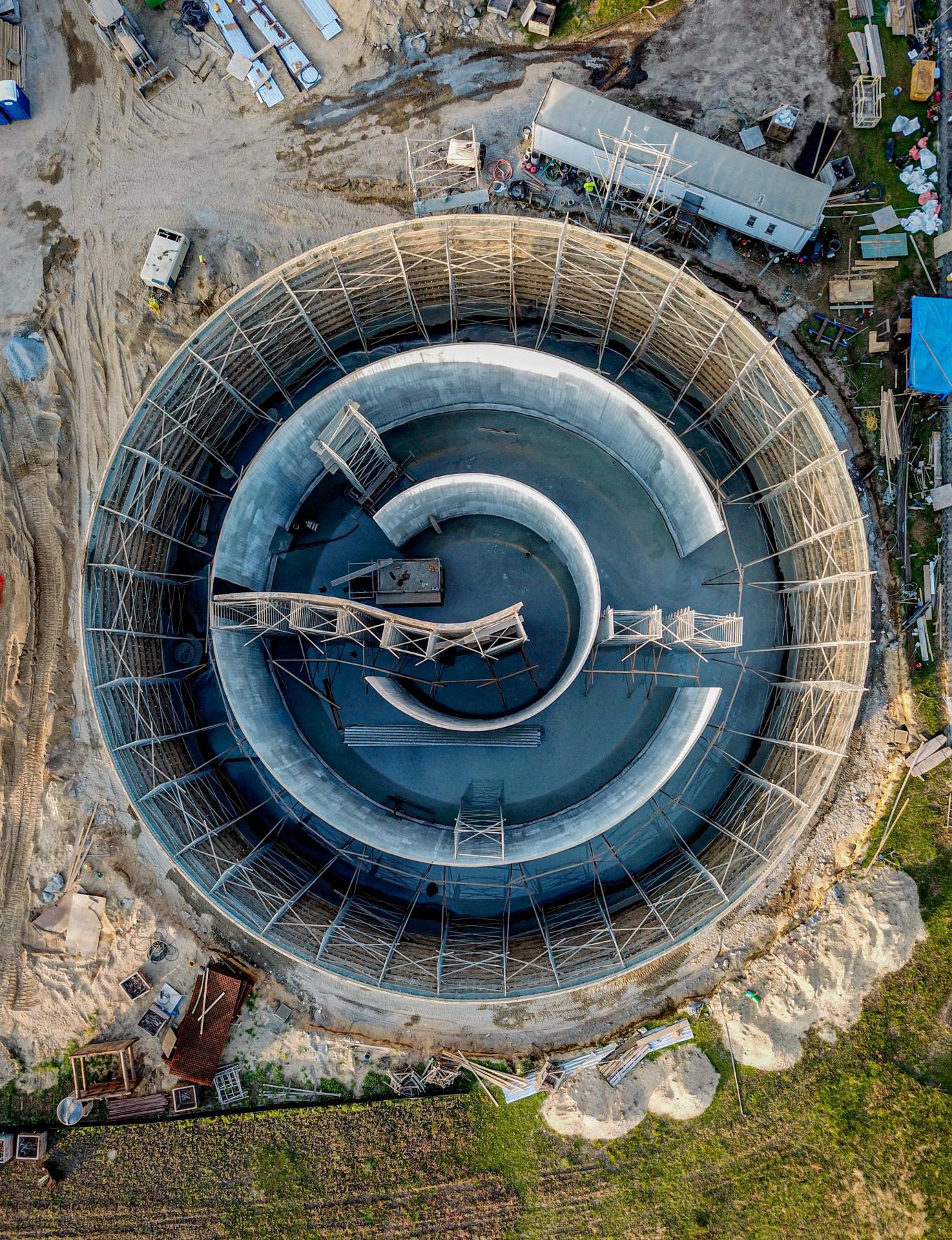 In the coming months, GUC will also be expanding the existing 22.5 Million Gallons per Day (MGD) Plant to 32 MGD to meet future demands. The new tank will be beneficial during that process, as there will be times the Plant must shut down the treatment process during construction. Having an additional storage tank will allow us to continue delivering drinking water during those shutdowns.
At the same time, we will also be working on enhancements to the water distribution system. This project will add larger water mains and an elevated water tower to the southeastern side of the system, where future growth is projected. This will not only provide capacity to that area, but also balance out the system, which has higher water pressure and capacity on the western side. To minimize the impact on the community, this work is being coordinated with the expansion of Fire Tower and Portertown Roads.
"As our service area continues to grow, we need to ensure that our water treatment and storage capacity can meet that increased demand," said WTP Superintendent Julius Patrick. "This new storage tank is the first step to staying ahead of that growth."