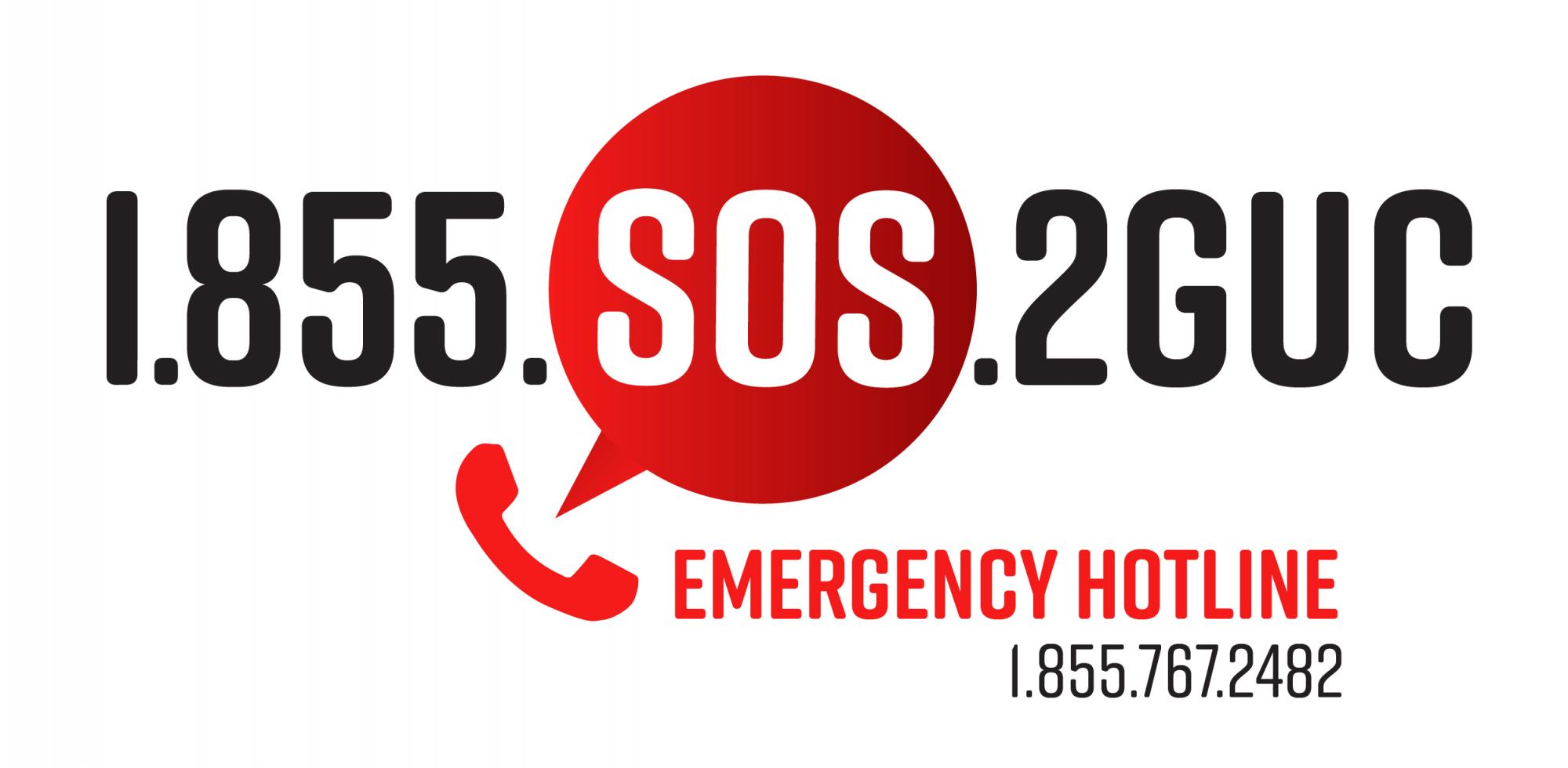 Greenville Utilities is dedicated to providing you with reliable utility services you can count on. While outages and other utility-related emergencies don't happen very often, you want help as quickly as possible if they occur. And that's what we want too!
GUC's Emergency Hotline, 1-855-767-2482, is an easy way to report an outage, sewer spill, gas leak, water leak, or any other utility emergency. When you call, you will get the help you need.
There are a few simple ways to speed up the process of reporting an outage or other emergency:
Make sure we have your number
The Emergency Hotline uses an automated system to make sure your call is directed to the right place so you get help as fast as possible. The system tries to match up the number you call from with a number on file for a GUC account. If you call from the primary number listed for your account, you're one step closer to reporting your problem.
Know your number
If you call from a number other than the primary number listed for your account, no problem! You will be able to punch in the primary telephone number listed for your account, or your account number. The system can find your account information that way. We recommend letting the members of your household know which number is listed as your primary phone number to make it quicker for them should they call to report a problem.
Not sure what number we have for you? It's easy to update your contact information right here online. Or, one of our friendly Customer Contact Representatives can help you over the phone. Just give us a call at 252-752-7166.
No worries.
Rest assured that no matter what number you call from, you will get the help you need. And, you always have the option to speak directly with one of our employees when you call.
Service you can depend on, no matter what … Greenville Utilities.