Christopher N. Padgett
Assistant General Manager/Chief Administrative Officer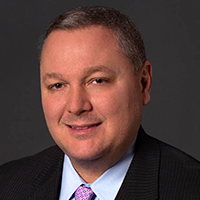 Chris Padgett has been with Greenville Utilities since January 2015. Prior to joining GUC, he served as served as Assistant City Manager for the City of Greenville and previously served as the City's Chief Planner. He also was employed as the Assistant Town Manager/Planning Director for the Town of Ayden from 2006-2011, and has 20 years of experience in urban planning, development and administration.
He holds a Master's degree in Public Administration and a Bachelor's Degree in Urban and Regional Planning, both from East Carolina University.
He is active in the community and serves on the Greenville-Pitt County Chamber of Commerce where is is a member of the Board's Executive Committee. He has served on the Go-Science Board of Directors, the ECU Planning Program Advisory Board, and the Pitt County Coalition on Substance Abuse Board.