Andy Anderson
Director of Information Technology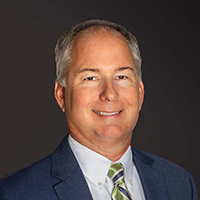 Andy Anderson has been the Director of Information Technology (IT) since April 2020. Between 2012 and 2020 he served as the Director of IT Network Services, Systems, and Support for East Carolina University (ECU) and the Director of Clinical Information Technology for ECU Physicians. Prior to joining ECU, he was employed as the Administrator of Information Technology Infrastructure for Vidant Health and led broadband deployment and maintenance efforts for Sprint Telecom. Andy possesses 25+ years of experience in Information Technology, program and project management, and administration.
He holds a Master of Engineering degree in Electrical and Computer Science from North Carolina State University, a Master's degree in Occupational Health and Safety from East Carolina University, and a Bachelor's Degree in Construction Management from East Carolina University. He also possesses a North Carolina General Contractors License and OSHA certifications for both construction and general industry.
He is active in the community supporting A Second Helping and Third Street Academy. Andy serves on curriculum advisory boards for both Pitt Community College and East Carolina University, as well as advisor to the North Carolina Partnership for Cybersecurity Excellence (NC-PaCE). He is the vice-chair for the American Public Power Association Information Technology subsection.