Amy Wade
Executive Assistant to the General Manager/CEO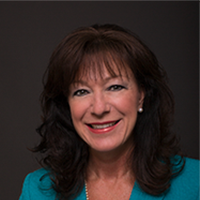 Amy Carson Wade has served as the Executive Assistant to the General Manager/Chief Executive Officer of Greenville Utilities since 2011. She also serves as the Executive Secretary to the Board of Commissioners.
Prior to this position, Amy worked as a Business Paralegal at Ward and Smith, P.A. for 14 years. She has been a North Carolina State Bar Certified Paralegal since 2006, and a North Carolina Notary Public since 1992. Ms. Wade has been an active Member of the North Carolina Bar Association.
Amy obtained her bachelor's degree in Computer Science with a minor in Business Administration from East Carolina University, and an associate's degree from St. Mary's College. In 2013, Amy was presented with the Greenville-Pitt County Chamber of Commerce's Chairman's Award. She also completed the Chamber's Leadership Institute in 2015.